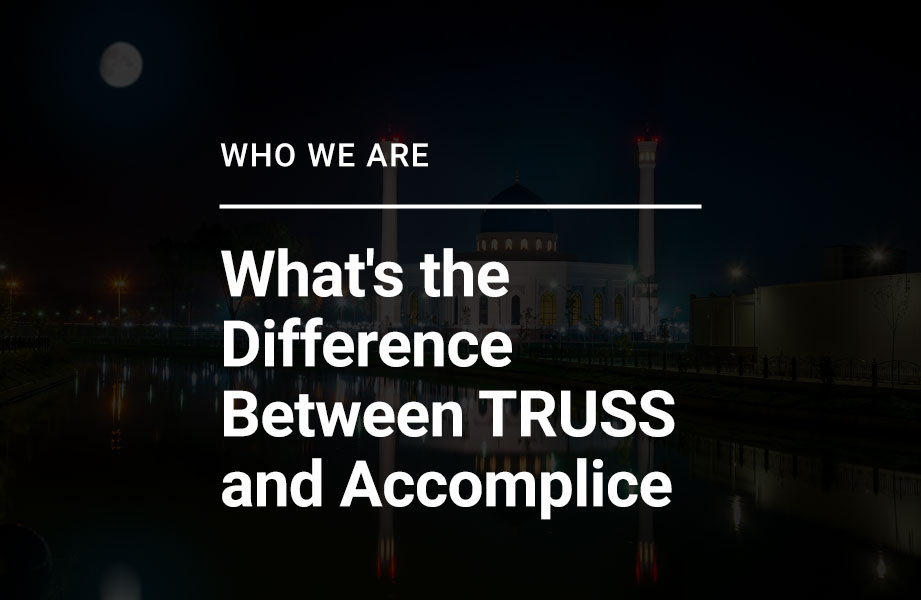 If you are looking through everything that Accomplice has to offer, and you noticed another company under the Lincoln Labs umbrella by the name of TRUSS, then we understand if you have some questions. On the surface, they both have very similar business models as both are ways for you to augment your workforce, but each business is actually built for different use cases. What's the difference between TRUSS and Accomplice? We are glad you asked and we are about to get into it!

Who is TRUSS for?
TRUSS is for the company that wants to scale globally but needs an employer-of-record to reduce overhead, scale quickly, and handle payroll and local benefits. In short, TRUSS is perfect for a company that is already established and is just looking to augment or expand its teams while taking advantage of the impressive talent available in places like Uzbekistan and Georgia.
TRUSS handles payroll, local benefits packages, navigation of employment laws, compliance, device procurement, onboarding, and employee contracts. Essentially, all the difficulties involved with having a global team, we make disappear.
How Does TRUSS Recruiting and Pricing Work?
With TRUSS we offer our recruiting services with a low one-time fee of 18% of the employee's annual salary with a minimum fee of $2,500. We have a native-speaking recruiting and interviewing team that can provide localized competitive salary and benefits data, and handles background checks, aptitude tests, and even compensation negotiations.
After that, you just have to worry about paying your employee's salary plus our $399-a-month service fee for our continued payroll, compliance, and benefits support.
Who is Accomplice for?
Maybe you are just starting to build your company. You need a product built, but you are not in a position to manage a whole team to reach the end goal. If you don't want to worry about interviewing, hiring, managing, or retaining that team, then Accomplice is for you.
You still get a world-class global team of people working on your product, but where Accomplice differs from TRUSS is that we manage that team for you. You have a lot to worry about. If you want one less thing on your plate, then Accomplice might just be your perfect solution.
How Does Accomplice Recruiting and Pricing Work?
With Accomplice, there is no recruiting fee. instead, you pay for the team on a monthly basis. This monthly price can vary based on position and experience but typically falls into the $5,000 to $9,000 range.
With Accomplice, you still get the same great recruiting team, but it's on us to utilize that team and set you up with the best team possible. Of course, we handle all the same stuff that TRUSS does for your team as well, but we also provide engineering management, quarterly performance reviews, turnover support, hosted team-building events, and we provide a U.S.-based account manager.
What Other Companies are Under the Lincoln Labs Umbrella?
We have a considerable amount of talent all working to improve our labs. Of course, we have TRUSS and Accomplice, whom you already got to know, but we also have Civille which is a full website platform and SEO/technology suite for law firms. We have Phantom Copy which provides on-demand SEO writing for a variety of industries including automotive. Last, but not least, we have AwesomeAPI which is developing unified APIs for a variety of industry verticals. In tech, we have a little bit of everything.